"Neikka RPM is the future and Dom will be my guide in the dark city"
- Side Line Issue No. 47




"Neikka RPM left us breathless with the original and spontaneous force of their work!"
- Side Line Issue No. 37




"something really worthy of a listen, a review and for our readers, a buy. "
- Starvox




"Sexiest and Most sophisticated band of the year" -Re>gen Magazine




"much more distinctive than a lot of the music in this area."
- Uncle Nemesis Review




"Remixed or pure, Neikka RPM is good, no - very, very good."
- Electromeda




"Neikka RPM accelerate the brain universe that compressed the acidHUMANIX infectious disease of a chemical=anthropoid virus toward the abolition world-codemaniacs."
- Kenji Siratori, author of Blood Electric

"The kind of industrial trip-hop rhythmic on speed merged with the sensual and whispering vocals of Dominique can't leave you unmoved." Side-Line








Rise of the 13th Serpent & The Gemini Prophecies T-Shirts Now Available!











Get Neikka RPM Wear






Get Neikka RPM Albums & Releases



















The Latest News Items

---


Summer 2013

New TV and Film Placements
Worldwide! US, UK, Canada, Australia, New Zealand, Denmark, Spain, Japan



Sounds of the Matrix 14
Alfa-Matrix label sampler includes the latest Neikka RPM single, Bloodline (Lusty Mix)




Helalyn Flowers new release includes the Neikka RPM remix of their hit single "White Me In, Black Me Out"


Spring 2013


"ABSOLUTE GRRRLS MANIFESTO [chapter 1]" 4CD BOX

Alfa Matrix is set to release the first chapter of the "Absolute Grrrls Manifesto" compilation box series –
the ultimate anthology of female fronted bands from the alternative / underground music scene and its various subgenres
(gothic metal, new wave, industrial, pop rock, electro, synth pop, EBM, techno...).
This 4CDs collection presents an unbelievable 111 (!!) bands in a deluxe carton box with an extensive 32-page booklet
featuring the splendid design of Oliver Haecker (bastart-worx.de) with photos from all featured bands
and an essay about the place of women in the music industry.


Fall - Winter 2012

Neikka RPM - Magazine Compilation CDs

"Umbrae sub Noctem" Cold Hands Seduction vol. 127, Sonic Seducer


"Mind on the Trigger" Dark Visions, Zillo


"Mind on the Trigger" Gothic LIII, Gothic Magazine


September 2012



Neikka RPM's production team are keeping busy placing music in a host of TV and film projects all over the world! (Canada, U.S., UK and Japan)




April 2012


New Remix Released!
"Running Wild" remixed by Neikka RPM
Featured on the latest Mari Chrome, release Georgy#11811(Produced by John Fryer (DEPECHE MODE, HIM, NINE INCH NAILS, SKINNY PUPPY) Limited Edition Box Set


Mar. 2012



New Neikka RPM interview
Matrix Revelations Issue 3



Neikka RPM "Chain Letters" Review in Belgium's ultimate music authority
-Side-Line Magazine

"The kind of industrial trip-hop rhythmic on speed merged with the sensual and whispering vocals of Dominique can't leave you unmoved." Side-Line
(8/9 of 10)





New Remix Released!
"Ein Schatten" remixed by Neikka RPM
Featured on the latest Schwarzblut release Maschinenwesen Limited Edition Box Set



Dec. 2011



Dominique graces the cover of Matrix Revelations + an outrageous interview!!!





"If angels would ever play industrial music they would surely play something like Neikka RPM" - Reflections of Darkness Review 9/10


Oct. 2011




Neikka RPM returns with the release of their third studio album
CHAIN LETTERS on Alfa-Matrix Records

May 2011

New Video Release! More Info Coming Soon!
"Mind on the Trigger"
Sonic Seducer Magazine DVD





New Compilation Appearance!
Features Neikka RPM's cover of "Get the Balance Right"
Re:Covered Depeche Mode Tribute Vol. 2 - Alfa-Matrix





New Remix Released!
"The Twin Moons" remixed by Neikka RPM
Featured on the latest Siva Six release The Twin Moons Limited Edition Box Set





April 2011
Neikka RPM's production team continues to place music all over the world, including internet web-TV, and several TV shows in Australia and New Zealand


February 2011
New Neikka RPM compilation Appearances!



Electronic Body Matrix 4CD Box
NEIKKA RPM single, "Everlasting" is included on the compilations bonus download card
other featured artists on the compilation: FRONT 242, NITZER EBB (exclusive remix), NEON JUDGEMENT, PORTION CONTROL, COVENANT, COMBICHRIST, BRUDERSCHAFT feat. Ronan Harris (VNV NATION), SUICIDE COMMANDO (special mix), LEAETHER STRIP, ARMAGEDDON DILDOS, POUPPEE FABRIKK, X MARKS THE PEDWALK, and much more!





Studio Matrix 1
Includes the remixed NEIKKA RPM single "Warped" Studio X Hard Dance Mix
Also features: NITZER EBB, LEAETHER STRIP and many more..

November 2010



Neikka RPM's production team has recently landed a barrage of music in a host of TV shows (11 total!) in both the U.S. and in Australia!


October, 2010 - Remix Released



Alien Vampires - Harshlizer (Alfa-Matrix)
"She's On Drugs" (Neikka RPM Remix)


September, 2010 - New Compilation Apperance - Neikka RPM's "Here's Your Revolution"



Asia Matrix Compilation release by Deathwatch Asia
Selected & mixed live in Osaka by DJ TAIKI (Black Veil - Japan's #1 dark-scene DJ!), 'Asia-Matrix: Nonstop Mix By DJ Taiki' is a DJ-mix of 32 hard-hitting club tracks from Alfa-Matrix artists. This non-stop mix sampler contains the perfect balance of classic cuts from the Alfa-Matrix back-catalogue plus all the very latest tracks: includes Neikka RPM's "Here's Your Revolution (Delobbo Remix)". Asia Matrix is the perfect audio guide to the very best sounds of Alfa Matrix!



August, 2010 - Remix Released
Seileen EP [Requiem D-moll] "Requiem D-moll" (Neikka RPM Remix)













"Inviting you to a world of light and dark fantasy aesthetics appearing from the darkness...
The long-awaited 2nd release from the Classical Dark Electro unit formed by countertenor vocalist Selia and DJ SiSeN! Includes 2 new songs and 8 remixes by artists from Japan and around the world!"



June, 2010 - Remix Released



Freakangel - The Deviations of Divinity (Japanese edition) (Alfa-Matrix/Deathwatch Asia)
"God's Blind Game" (Neikka RPM Remix)


May, 2010







New Neikka RPM Remixes Released!
Unter Null - Kinetic Festival (Artoffact Records)
"Godless" (Neikka RPM Remix)

Artoffact Records presents a 3CD compilation showcasing the superb talent featured at the 2010 edition of the Kinetik Festival which is set to light the fuse over Montreal May 12th through 17th this year. Top name artists include Combichrist, Leaether Strip, Fixmer / McCarthy (Nitzer Ebb), 16 Volt, Imperative Reaction, Covenant, Unter Null, Hocico, Decoded Feedback, Synapscape, Melotron, and Faderhead. Alien Vampires appears featuring contributions from Suicide Commando. Compilation includes the Neikka RPM remix of Unter Null's single "Godless".





Leaether Strip - Mental Slavery (Alfa-Matrix)
"Turmoil" (Neikka RPM Remix)







New Neikka RPM Interview
Dominique chats with COVER UP! about music, the future and the secrets of Neikka RPM!
The German based web-zine COVER UP! explores events and theories that fall in the realm of conspiracies. A fasinating zine to read!




January,2010



























Here comes the 5th [act] of what has become one of the most successful and "classic must-have" compilation concepts on the dark electronic scene! On February 26th 2010, Endzeit Bunkertracks 5 will be released as a deluxe 4CD carton box including an extended 16 page booklet for your visual pleasure. A new ultimate Endzeit experience of over 300 minutes of sonic extravaganza spread over 68 tracks on 4 discs.

Includes the NEIKKA RPM single, "WARPED" (Endzeit Attack) as well as music from the likes of SUICIDE COMMANDO, ARMAGEDDON DILDOS, COMBICHRIST, LEAETHER STRIP, POUPPEE FABRIKK, DAS ICH and MY LIFE WITH THE THRILL KILL KULT












First released Neikka RPM remix of 2010
Unter Null - Moving On (CD Alfa-Matrix deluxe carton box edition)
"Godless" (Neikka RPM Remix)





November, 2009






















Neikka RPM's production team lands music in several U.S. TV show and an adult entertainment video.
"When crafting this song, we hoped it would help listeners fill a deep dark place inside them...
Little did we know it'd inspire them to peel off their pants and actually show everyone that deep dark place," says Dominique.




From the Remix Desk:








The latest Neikka RPM remix to hit the scene appears on the new release from
Red Industrie - Ciencia Ficcion (CD Advanced Synergy)
Termodinamika Industrial" "Neikka RPM Remix"




Sept, 2009

Neikka RPM Ranks on Killer Start-Ups


Neikka RPM has experienced sensational web activities (hits & visitors) recently and has earned a ranking by Killer Start-Ups

"29,837 visits every month. This information, when compared to other sites on the web, makes this website be ranked 63,159 out of the top 1,000,000 websites. site is popular in several countries, especially in USA, where it´s most often visited."

- Killer Start-Ups




Summer 2009- We continue stocking our music catalog for TV/Film use & a long list of remix requests!






Neikka RPM's previous albums THE GEMINI PROPHECIES and RISE OF THE 13th SERPENT
re-released in Russia (Alfa-Matrix, Sony/ATV, SBA, EMI) through Soyuz




Neikka RPM's lastest single, "WARPED" appears in the Febuary 09 issue Zillo, which is part of the German music magazine's famous compilation series New Sounds & Signals.




V/A - "alfa matrix re:covered - a tribute to depeche mode" 2CD is the title of a brand new and massive DEPECHE MODE tribute compilation which will be released in May 2009.
Neikka RPM covers Depeche Modes, "Boys Say Go"






Neikka RPM remix of "Stonecold" appears on Misery's lastest album release,
"Obscurus and Lux"


Endzeit Bunkertracks vol. III named No. 2 album in 2008! (German Alternative Charts)



Reconnected Vol. 3 Reaches the No. 1 Position on the DAC
(German Alternative Charts) wk. Nov. 28
features the new Neikka RPM single WARPED and new video EVERLASTING




Music produced by Neikka RPM has recently appearing in several U.S. TV programs!
Over the past few months the New York duo's music has been used in NINE TV shows - on a variety of topics ranging from Sports, Lifestyles to Fashion/Runway
You can also catch a clip of their music in the new reality series, "Matched In Manhattan"!


New Neikka RPM single WARPED and new video EVERLASTING are included on the latest edition of Re:Connected 3.0 (Alfa-Matrix)
This double-disc CD (plus a 19-clip video DVD!) compilation includes music from all of the artists on the Alfa-Matrix roster!



"Let There Be Life" Compilation (VoicePrint)
32 song double CD compilation, featuring music by Hungry Lucy, Collide, Neikka RPM, Swarf and many more!
Proceeds benefit the Virginia J. Frank Ovarian Cancer Foundation


"Umbrae Sub Noctem" - Extreme Women in the Dark Future (MachineKunt) - Aug 2008
This newcomer label was founded by Rachel of Experimental Haywire, with the goal of encouraging women to create electronic music, and to support the existing female presence in the industrial, electronic and noise genres

Studio news: the new Neikka RPM album is halfway completed!
There is also a new video in production and several upcoming compilation appearances in the near future (July 2008)


The Crystalline Effect's latest EP release (Advoxya Records)
features remixes by Neikka RPM, Implant, Negative Format and others!


Use Neikka RPM as the soundtrack for your video using the Animoto website!
Neikka RPM's song "Girls With No Fear" will be featured for the month of May in the "Featured Tracks" section of Music Lounge at http://animoto.com
As an Animoto featured artist, Neikka RPM's song will be prominently showcased as a possible song for users to select as the soundtrack to their videos.
Check out http://animoto.com/ first to see what it is all about, cool software...


Neikka RPM's latest single, "Umbrae Sub Noctem" is currently on three different compilations!

No. 1 AND No. 2 on German Alternative Charts! March 2008, wk 9




Advanced Electronics vol. 6 (No. 1 album on the German Alternative Charts wk 9)
Advanced Electronics Vol. 6 - boxset includes music from Skinny Puppy, Nitzer Ebb, Funker Vogt, Ladytron and many others
The 3 disc in the Advanced Electronics boxset is a DVD - includes Neikka RPM's debut music video!


New Release!
"Umbrae Sub Noctem" is part of the Dark Horizons Radio Compilation.
We are very proud to be part of this special fundraiser

Endzeit Bunkertracks still on top of the German Alternative Album Charts - 4 week at No. 1





Endzeit Bunkertracks (Act III) moves up to take the No. 1 Position on the
German Alternative Charts (DAC, Album Charts week 3)

The compilation includes NEIKKA RPM'S latest single, UMBRAE SUB NOCTEM




'Endzeit Bunkertraks (Act III) 4CD box enters DAC charts at number 3!
"eines Absolutes Mammutpaket"! - Sonic Seducer (German music magazine)
No need for translation!



Neikka RPM New Remix!
Neikka RPM's remix of Vigliante's "Fire"
New album release "War of Ideas" bonus disc on Black Rain Records


Neikka RPM's remix of The Crystalline Effect's - "Nothing Warms This Room"
New EP released on Advoxya Records. Remixers include Blank, Implant, Negative Format and others


"Demon Breeder" appears on Germany's: Extreme Sundenfall Vol. 5 Fetish/Electro/Industrial Compilation (Upscene/Indigo)



Neikka RPM's remix of Hypofixx's - "Beyond"
New 2 Disc album released on Lashdigit Records. Remixers include Razed In Black, Imperative Reaction, Interface and others



The famed horror magazine FANGORIA has branched out into music!
Neikka RPM's single, "Shackles of Steel" is a featured song on the FANGORIA MUSICK MySpace page!



Neikka RPM's remix of Helalyn Flowers - "Voices"
New DJEP released on Alfa-Matrix Records! Remixers include Angelspit, Implant and others


4CD boxset "Fxxk The Mainstream [vol.1]
includes the Neikka RPM single, "Girls With No Fear"
compilation features music from Skinny Puppy, Apoptygma Berzerk, KMFDM, Front 242, Suicide Commando, Front Line Assembly, VNV Nation, WUMPSCUT and many, many others



Dark Horizons Radio Fundraiser Event Mortal Decay 2 disc compilation includes the Neikka RPM single, "Shackles of Steel"

Dominique chats with GearWire about her Tr-909 and Juno 106 and how vintage gear plays apart of Neikka RPM's sound and soul.

New Alfa-Matrix Label Compilation: Sounds of the Matrix 05

Includes a new wild remix of the Neikka RPM single, "Spread Myself"
as well as tracks from Crash 32 (New project of J-L De Meyer (FRONT 242), SKANDA - new project of AIBOFORCEN with the singer of cult act à;GRUMH and many others.



STUFF MAGAZINE
Neikka RPM's hit single, "Demon Breeder" is included in STUFF Magazine's
Top Ten Songs To Download (February issue)


Neikka RPM's remix of Modulate - "SkullF*"
To coincide with the VNV Nation tour in March Modulate will release their debut release SkullF* EP on Infacted Recordings (Europe/RoW) & Sistinas Records (North America) . Other remixers include Combichrist, ESA


Neikka RPM's remix of the Z Prochek single, "One Day"
is included on the 4 artist split album, Dynamo Vol. 1 released by influential Swedish label, Memento Materia



RISE OF THE 13TH SERPENT enters the DAC TOP 10
German Alternative Charts, No. 10 (week 50)





RISE OF THE 13TH SERPENT moves up on the DAC
German Alternative Charts, Bullet No. 13 (week 49)



Neikka RPM interview in the latest issue of Belgium's renowned music magazine, Side-Line
Also includes interviews with The Retrosic (on the cover, Leaether Strip, And One, Portion Control, Laibach, De/vision, Noisuf-x and many more...



New Compilation Appearances



A+BPM : architecture beats per minute (Advanced Synergy)
NEW ELECTRONIC MUSIC + ARCHITECTURE COMPILATION - BOOK and AUDIO CD in large box packaging.
compilation including exclusive tracks / versions from the most wanted international techno / electro / industrial / minimal artists.
featuring SEABOUND, NEGATIVE FORMAT, PARALLEL PROJECT, HEADSCAN, NEIKKA RPM, SYRIAN, ISIS SIGNUM, and more...



Sounds from the Matrix 004
New Alfa-Matrix Label Compilation

____________________________________________________________________________

Neikka RPM's latest album,
RISE OF THE 13TH SERPENT enters the DAC
German Alternative Charts, Bullet No. 14 (week 48)




New October Issue Magazine Appearances & Interviews:

Flash (Italy), Sonic Seducer (Germany) and Zillo (Germany)






After having unleashed the secrets of the Gemini Prophecies, the enigmatic persona behind NEIKKA RPM returned to the shadowy catacombs of New York where she broke the seal to breed a legion of demons, all in preparation for the "Rise of the 13th Serpent"...

Over the curse of some 30 months, Dominique lured her carefully selected victims into the darkness of her studio to experience a host of wicked and intense recording sessions. Once fallen into her innocently disguised trap, her prestigious guests could only surrender and let her guide their voices through the shifting shadows of her hard industrial arrangements. And this is how NEIKKA RPM's new album features the virulent venom of prominent male vocalists in the likes of Claus Larsen (LEAETHER STRIP), Claus Kruse (PLASTIC NOISE EXPERIENCE), J3 (à;GRUMH...), Len Lemeire (IMPLANT), DJ Rexx Arkana (BRUDERSCHAFT/ FGFC820) and a unique spoken-word performance from the acclaimed Japanese cyberpunk author Kenji Siratori, all of which perfectly contrast Dominique's whispery incantations...

Musically, she brings her characteristic Industrial N' Beats furious style to the next level, adding more depth through intricate programming and distant comforting voices all ride a heavy wave of devastating dancefloor-crushing beats and mysterious textures. As usual, NEIKKA RPM again subtly conjures her secret composition tricks and sassy whispers to make you instantly fall victim to her eternal spell of seduction...

Hypnotic, dark and complex, this new album, "The Rise of the 13th Serpent" comes as a highly recommended sonic experience far away from the beaten path. Half-Angel / Half-Demon, Dominique also brings to us a luxury double-CD carton box edition of her new album for her staunch fanbase who will enjoy her bonus photos and poster as well as the 13 exclusive remixes featured on the second disc by acts like ADAM X, TERRORFAKT, MORPHINE SHOT, I :SCINTILLA, BRAINCLAW, DAWN OF ASHES, MASSIV IN MENSCH, IC434, KOBOLD, MODULATE, REVOLUTION STATE, etc.









Neikka RPM is in the "X-posed feature" of the Sept/Oct issue of Insomnia Magazine (UK)



Alfa Matrix 5-year anniversary 2CD compilation out now
The Belgian based label Alfa Matrix has just released a special 2CD compilation,
"Alfa Matrix - Re:connected [2.0]", to celebrate its 5th anniversary. 30 label bands are offering previously unreleased songs or rare mixes/versions for the occasion.
Includes music from such acts as Front 242, Unter Null, Zombie Girl, Neikka RPM,
Mentallo & The Fixer, Claus Larsen and many others!

Features the Neikka RPM single, "Demon Breeder" Anno 5 remix
V/A - "Re:connected [2.0]" 2CD carton box



2nd volume of ENDZEIT BUNKERTRACKS 4CD box series on the charts! The compilation has been holding on tight to the number 3 position on Germany's Alternative Charts (DAC)!
Features the new Neikka RPM single, ""Find A Way" feat. Implant"


Music produced by Neikka RPM has recently (and frequently!) been appearing in several
U.S. TV programs!
Over the few months, the New York duo's music has been used in four TV shows of a variety of topics ranging from Automotive to Fashion/Runway!


Neikka RPM's remix of "Scin" is part of the new I:Scintilla "Havestar" EP on Alfa-Matrix Records! Other remixers include Combichrist, Klutae

New Neikka RPM singles for March & April 2006


The 2nd volume in the immensely popular ENDZEIT BUNKERTRACKS 4CD box series is now available!!! There will ONLY be 1666 copies available of this 4CD boxset. Remember, the first volume was sold out weeks before it was released and gathered great reviews worldwide."
Features the new Neikka RPM single, ""Find A Way" feat. Implant"
This 4 disc boxset includes music from The Retrosic, Leaether Strip, Suicide Commando, Wumpscut, and so much more...64 tracks in total!
Germany's Zillo and Sonic Seducer music magazines named compilation as the sampler of the month June 2006


The 4th edition of the popular Dark Horizons Radio Promotion Hunter's Moon 2-Disc compilation is now available!
Features the Neikka RPM single, "Demon Breeder"
This compilation also includes music by In Strict Confidence, Anders Manga, Empire State Human, Girls Under Glass and many more!




Neikka RPM's THE GEMINI PROPHECIES EP is now available on iTunes!


Neikka RPM's 2004 debut Album THE GEMINI PROPHECIES now available on iTunes! "It's now time to decide if NEIKKA RPM is your angel or your demon... Ferocious sexy female whispers, dancefloor-crushing beats, unique soundscape textures filled with mysterious complexities & seductive messages from within the shadows' This is Industrial N' Beats rising up from the sonar depths of New York! Includes exclusive club-killer remixes by Rotersand, Human Decay and Grendel. Featuring guest vocal performances by Plastic Noise Experience, Nebula-H and Implant. As is tradition with Alfa-Matrix, a 2CD Limited Edition version is also available with exclusive remixes by artists from every corner of the globe; this Limited version also includes an alluring portrait-booklet of Dominique, your guide into the darkness."

"The Gemini Prophecies - Takes the No. 1 Position after its debut in the No. 2 position on Belgium's premiere Side-Line Album Charts & "Here's Your Revolution" remains in the no. 2 position after 5 weeks at No. 1 position on the Singles Chart " - April 2004 News



Neikka RPM's HERE'S YOUR REVOLUTION EP is now available on iTunes!

"Neikka RPM Here's Your Revolution" EP lands at #75 on Germany's Deutsche Alternative Charts TOP 100 Singles list for 2004!"

"To inaugurate this new conceptual DJ series, Alfa Matrix chose what is probably the most famous track from its repertoire: "Here's Your Revolution" by NEIKKA RPM. This song has indeed been featured on at least a dozen different CD compilations and movie soundtracks, and has been on heavy rotation on many DJ's playlists for months now." - Alfa-Matrix newsletter 2004

"Here's Your Revolution" on the European Charts all through 2004

Belgium's Side-Line Singles Charts - Peaked at No. 1 stayed on the chart for 9 weeks

Deutsche Alternative Singles Charts - Peaked at No. 7 and stayed in the top twenty for 6 weeks, plus 2 additional weeks in the "Bullet" Category

http://www.apple.com/itunes/


Sound from the matrix 003

The latest Neikka RPM single "Voyeur" is featured on the "Sound from the matrix 003" compilation!

"Sounds from the Matrix 003" is only available (for free!) with every order of the limited 2CD boxset by Klutae, "Hit'n'Run"
Sounds from the matrix 003
01. MENTALLO & THE FIXER signaljammer
02. I :SCINTILLA capsella bursa pastoris (toxin mix)
03. DISKONNEKTED neon dream
04. TECHNOIR liar
05. LEAETHER STRIP suicide bombers (album edit)
06. INURE subversive
07. DUNKELWERK underfire (album)
08. UNTER NULL martyr
09. TAMTRUM abort the pope
10. KLUTAE we are sinners (radio version)
11. NEIKKA RPM voyeur
12. IMPLANT murderous thoughts
13. MONOLITH 50360329
14. ZOMBIE GIRL I want it
15. O.V.N.I. panic inside (edit)
16. PLASTIC NOISE EXPERIENCE i.c.u.
17. MIND:STATE close your eyes (shortcut)

Neikka RPM's first remix-release of the New Year!!


Neikka RPM's remix of "Subversion" is part of the new Inure DJ EP on Alfa-Matrix Records!



"Sigma Infinite", the latest album by Isis Signum features guest vocal performances by Dominique (Neikka RPM), Jennifer Parkin (Aryia) & Sara Noxx (advanced Synergy Records)

New Interview with Dominique posted on Grave Concerns Zine!

New Neikka RPM Remix!
The german electro-trance-pop band Pandique has produced the anti aids song "...liebt jeden" together with ex-And One member Joke Jay and Sebastian R. Komor (Icon of Coil member).
Tracklist: 01. ...Liebt Jeden, 02. ...Liebt Jeden (Neikka RPM Remix), 03. Kleine Lüge (Bonus Track)



Latest compilation appearance!
Dark Trance vs. Neo-Goth continuous mix by Dj RIB (Cleopatra Records)
Two CD set featuring music by:
Blank & Jones/Robert Smith
Sinead O'Connor
VNV Nation
Neikka RPM
and many more!!!!!



Regenerator's latest CD release (2CD Limited Edition) includes a Neikka RPM remix of "Death", other featured remixers include Steril, Konz Ov Zy feat. Koito, XP8, Y Lok-O,Observe & Control and others!

New Interview!

The latest interview with Dominique has been posted on the Italian-based zine, Stereo Invaders. Revealing some cool new info on the next album (in the Italian language!) and features a new promo pict! www.stereoinvaders.com

New Release!


ONVI's DJ EP includes a Neikka RPM remix of "Help Me Out", other featured remixers include Technoir, Cyclone-B & Lethargy.


Advanced Club Vol. 2 compilation from Advanced Synergy Records
Includes the new Neikka RPM single "Demon Breeder (Energized Mix)"
also features music by Isis Signum feat. Sara Noxx, Sero.Overdose, Aiboforcen and many more!



Endzeit Bunkertracks Reaches No. 1 Position on the Deutsche Alternative Charts!
(Weeks April 4th, and April 7th)
Features Neikka RPM's new single "Storm of Hell (Complete the Fear)"


Neikka RPM's single, "One and Only", remixed by the German-based industro act Human Decay, will appear on the 2005 Dark Horizons Radio Show fundraiser. This 2-CD compilation, "Angelic Hauntings" contains 36 tracks! Features music by The cruxshadows, Virtual Embrace, Agonoized, The Azoic, Nebula H, Killing Miranda and many more...

From the Belgian label Alfa Matrix comes the surprising news that a brand new Front 242 live DVD, entitled "Catch the men", is about to hit the online streets. Included in the tracklist or such classic hits as "Body to Body", "Im Rhythmus Bleiben", "First in First out", "Moldavia", "HeadHunter" and lots more! As an extra, Alfa Matrix, that releases the DVD in collaboration with Front 242's own Art & Strategy label, adds a free exclusive CD compilation "Sounds from the matrix 002". On this compilation you will find brand new material by Alfa Matrix artists such as Nebula-H, Glis, Ayria, Hungry Lucy, Neikka RPM...


Neikka RPM lands at #75 on Germany's Deutsche Alternative Charts TOP 100 Singles list for 2004!

72 Believe Earl Slick feat. Robert Smith When! / Sanctuary / Rough Trade
73 Eckstein Freizeichen Capital / Rough Trade
74 Godzilla The Creatures Sioux / UID / Universal
75 Here´s Your Revolution Neikka RPM Alfa Matrix / Soulfood
76 Ohne Dich Rammstein Universal / UDD / Universal
77 The Hardest Button To Button The White Stripes XL / Beggars Group / Indigo
78 New Year´s Day , Zeraphine E-Wave / Drakkar / BMG
79 Professional Distortion Miss Kittin Nobody´s Bizzness / Labels / EMI
80 Erst Wenn Das Herz Nicht Mehr Aus Stein Ist Joachim Witt und Jasmin Tabatabei Ventil / SPV
81 Unbroken , Monster Magnetv Steamhammer / SPV
82 Running Up That Hill Within Temptation Super Sonic / GUN / BMG v83 Talk Shows On Mute Incubus Immortal / Epic / SMI / Sony
84 Walk Idiot Walk The Hives Polydor / UID / Universal
85 Paranoid Destruction Agonoize BLC / Grazy Horse
86 I´m Not Dreaming Of You De/Vision A Different Drum / US Import
87 Expansion E.P. NamNamBulu Infacted / Soulfood
88 I Don´t Care As Long As You Sing Beatsteaks Epitaph / WEA / Warner
89 Flesh & Bone The Hacker Good Life / PIAS / Rough Trade
90 Before You Came Along Fairlight Children Synthetic Symphony / SPV
91 Seven Lives In Strict Confidence Minuswelt / Soulfood
92 Forever Blutengel Out Of Line / SPV
93 Girls / Memphis Bells The Prodigy XL / Beggars Group / Indigo
94 Die Unruhe Xotox Pro Noize / Schwarzrock / Nova Media
95 Slash Dot Dash Fatboy Slim Skint / Epic / SMI / Sony




The first new Neikka RPM single of 2005, "STORM OF HELL (COMPLETE THE FEAR)" is featured on Endzeit Bunkertracks [ act I ]
dark elektro/industrial compilation 4CD-box –
with music by some of the biggest bands in the scene : Hocico, yelworC, :Wumpscut:, Suicide Commando, Plastic Noise Experience, Combichrist, The Retrosic, Dive, Assemblage 23, and many more surprises!


Implant's latest album - Self-Inflicted - (limited edition) features a Neikka RPM remix of the exotic single, "The New Gospel"


Neikka RPM is the "Cover Girl" for the summer issue of Musicwerks Magazine!


Lethargy's (hottest electro act out of Madrid!)DJ remix CD is now ready for release on Black Flames Records, features a club-pounding remix of "Emotion" by Neikka RPM
Other remix artists include Oil 10, Implant and more...

Agonised By Love's latest album release, "All Of White Horizons" features a Neikka RPM remix of the single, "My Sweet November"

"From Poland, AGONISED BY LOVE will surely be the most surprising releases this year. The duo offers us orchestral and romantic arrangements lead by expressive vocals touching you deep in your heart. A bit of CLAN OF XYMOX's catchy dynamics, a bit of DIARY OF DREAMS mysterious depth and a bit of DEINE LAKAIEN's classical allure. AGONISED BY LOVE stand at the crossroads where upbeat electronic modernity and classical romantic darkwave encounter for the millennial clash of sounds with astounding multi-coloured vocal performances bringing reminiscences of THE CURE or yet DEPECHE MODE. We have rarely encountered an album holding so much emotion, truth and natural beauty. A unique characteristic that will allow AGONISED BY LOVE to easily export their current homeland cult-status outside the confined borders of Poland."


Hungry Lucy - EPCD Reign Dance includes the re-release of Neikka RPM's remix of "In The Circle" which first appeared on Hungry Lucy's 2003 full-length album release, GLO
"Before the release of their much anticipated 3rd album "To Kill A King", the American duo HUNGRY LUCY deliver us the "Reign dance" EP featuring some 10 tracks completely rearranged and remixed with one sole target: bring HUNGRY LUCY's music onto the dancefloors through upbeat versions by a very diversified selection of artists including DREAMSIDE, NEIKKA RPM, AIBOFORCEN, IMPLANT, SEIZE, SERO.OVERDOSE, D-KOY, DISKONNEKTED and PANDIQUE."

"Here's Your Revolution" Released on Precipice Records "Guestlist Compilation"
The CD (packaged in a magazine) includes tracks from
Darling Kandie (Groovie Mann from Thrill Kill & William Tucker)
Buzz McCoy (from Thrill Kill)
Chris Connelly and William Tucker
Angela Bowie Barnett
Groovie Mann with Bill Van Ryn
Neikka RPM
Cinematik (neil smith from the Alice Cooper band)
and many more!

Will be available on line through The Thrill Kill Kult's website www.thrillkillkult.com/store

Alfa-Matrix - Anniversary deluxe 2CD comp RE:CONNECTED [1.0]: DEBUTED at no. 4 and quickly moved up to the no. 1 position - Belgium's Side-Line Album Chart


RE:CONNECTED [V.1] STILL No. 1 (wk sept30!)
JUMPED UP TO THE NO. 1 POSITION (wk sept13)! after its DEBUT at no.5 on the German Alternative Album Charts(wk Aug30)

Features two Neikka RPM tracks:
A remix of Collide's "Tempted" and the latest original, "Demon Breeder"

Celebrating the label's 3rd anniversary, our digipak double-CD sampler has arrived! 28 previously unreleased tracks by all artists form the matrix. See the full & impressive track list on our website. Do not miss this VERY special release and its extended booklet hidden inside the packaging... For the occasion, special articles about Alfa Matrix are planned in several music magazines including Zillo, Orkus, Kaleidoscope, D-Side, Dark Entries, etc. Thanks to all journalists, fans & DJ's for your precious support during these 3 first years.
Exceptionally, ALL artists (!!) involved contributed to this anniversary compilation with rare and previously unreleased material: FRONT 242, BRUDERSCHAFT, SONAR, UNDER VIEWER (242 project with a brand new track!), PLASTIC NOISE EXPERIENCE, MALE OR FEMALE, PROTHESE (242 - Daniel B.'s solo project), AIBOFORCEN (remixed by SUICIDE COMMANDO!), DIVE, COLLIDE, INSEKT, NEIKKA RPM, MONOLITH, REGENERATOR plus many more...



NEIKKA RPM INTERVIEW Gothic Beauty Issue # 14
This issue features fashions and interviews with Taissa Lada, Catherine Coatney, Drac-In-A-Box, and Enigma Fashions. This issue features articles on: Dreary & Naughty (lifestyle), Aprella (beauty), Kyoto travel journal (travel), Diversity of Goth Culture (lifestyle), Hair extensions with Ragdoll Weave (fashion), Accessories (diy), Rene Cigler of Strangemonster clothing (profile), Hats (diy), Convergence 10 (event), Bobbi (style), and much more! Music Interviews with: Black Tape for a Blue Girl, The Legendary Pink Dots, Wumpscut, Einsturzende Neubauten, Julian Tulip's Licorice, Qntal, Neikka RPM, and more! Plus music and product reviews!
















TRISOMIE 21: French gothic-industrial duo Trisomie 21 returns with 'Happy Mystery Child', the first T21 studio album in 10 years. The new CD to be released in September will be available in a limited edition version that will be accompanied by remixes by Psyche, Neikka RPM, Celluloide, Morthem Vlade Art, Parkerlab, DJ Ram, Paul Kendall, The Hacker, David Caretta, and many more. The first single released from 'Happy Mystery Child' is No Works Of Words which was featured recently on the Virgin/EMI 'Obscur' gothic/industrial compilation alongside all the greats of gothic rock: Bauhaus, Fields of the Nephilim, The Sisters of Mercy, The Mission UK, and Siouxsie and the Banshees.

NEIKKA RPM hits Stuff Magazine!

"The cult-fave act NEIKKA RPM emerges from the underworld and makes a surprising appearance in one of the world's most popular men's magazines! NEIKKA RPM's debut album, "The Gemini Prophecies", got a surprise review in the July issue of the world-famous Stuff magazine. The editors of the wildly popular men's magazine (over 1.3 million in circulation) positively surprised us all by including The Gemini Prophecies in their latest Hype music feature, giving the album an impressive 4 out of 5 stars! A truly unprecedented achievement for our Industrial N'Beats darlings on their debut album!" - Alfa-Matrix News Release

Belgium's Side-Line Album Charts - "The Gemini Prophecies" Peaked at No. 1 on the chart for 8 weeks

"Here's Your Revolution" EP Maxi-Single ends it's run on the European Singles Chart:

Belgium's Side-Line Singles Charts - Peaked at No. 1 stayed on the chart for 9 weeks

Deutsche Alternative Singles Charts - Peaked at No. 7 and stayed in the top twenty for 6 weeks, plus 2 additional weeks in the "Bullet" Category



---



Neikka RPM's single, "Here's Your Revolution" No. 12 on the Deutsche Alternative Singles Charts(Week 22 May 2004)

Neikka RPM's single, "Here's Your Revolution" stays in the Deutsche Alternative Singles Charts Top 10 for another week!(Week 20 May 2004)

"Here's Your Revolution" No. 7 on Germany's Aktuelle Alternative Charts (May 2004)



VIRTUAL EMBRACE to release limited EPCD - Before VIRTUAL EMBRACE (the solo-assault of Mike Johnson - member of Sero.Overdose, Agonoize, Infekktion...) launches his smashing album "Escape To Insane" in September 2004, Alfa Matrix has decided to commence the invasion straight away with the 12-track limited club EP "Roots Of Evil"! Described as the label's most promising newcomer signing after NEIKKA RPM and NEBULA-H, VIRTUAL EMBRACE here offers harsh uncompromised frontal assault Hellektro Industrial. Often qualified as the ultimate fusion of Suicide Commando and Combichrist, VIRTUAL EMBRACE offers on this EP exclusive remixes by GLIS, SOLITARY EXPERIMENTS, SCHATTENSCHLAG or yet NEIKKA RPM - Alfa-Matrix News (May 2004)


VIRTUAL EMBRACE - "Escape To Insane" CD After the release of the very successful 12-track limited club EP "Roots Of Evil", Mike Johnson (member of Sero.Overdose, Agonoize, Infekktion...) aka VIRTUAL EMBRACE now returns with the smashing debut album "Escape To Insane"! Renown for his sharp electronic production work, Mike profiles himself this time as the purveyor of a harsh uncompromised frontal assault that reminds of a sonic fusion between Suicide Commando and Combichrist. The 14 track album "Escape To Insane" will also be available as a limited 2CD boxset featuring a bonus disc with remixes by Schattenschlag, Sebastian Schleinitz, None.One, Solitary Experiments, Lethargy, Heimaterde, Dunkelwerk, Noise Pirate, E.S.R., Oliver Senger, Psi.Corp, Neikka RPM and Stark.


AIBOFORCEN - "Kafarnaüm" CD / 2CD boxset
A complex and modern mixture of electronic styles ranging from harsh EBM to crunching power industrial through dark trip hop with a certain future pop touch and their trademark combination of harsh male growls and sensual female vocals. 16 tracks in total featuring guest vocals by J3 Sueqcaj (original singer of the cult Belgian band a';GRUMH...), Patrice Synthea (Regenerator), Jennifer Parkin (Ayria), Sandrine Gouriou (Seize), Dominique (Neikka RPM), Claus Kruse (Plastic Noise Experience) and Cara Lithgo (Internal). Co-produced by studio guru Mika Goedrijk (NEBULA-H, THIS MORN O'MINA, etc.) and visually enriched by famous photographer Jean-François Soyez.

Neikka RPM's single, "Here's Your Revolution" breaks into the Deutsche Alternative Singles Charts Top 10
The single moved up to no.7 from no.13 (Week 19 May 2004)



Neikka RPM interviews in all three major German music magazines in 2004!




Interview with Dominique and appearance on the magazine's attached compilation CD, includes the Neikka RPM single, "One And Only"






The Gemini Prophecies - Takes the No. 1 Position after its debut in the No. 2 position on Belgium's premiere Side-Line Album Charts & "Here's Your Revolution" remains in the no. 2 position after 5 weeks at No. 1 position on the Singles Chart

"Here's Your Revolution" took the No. 1 position for week March 11



"Here's Your Revolution" EPCD - continues to climb the Deutsche Alternative Singles Chart moving from 17 up to 13, earning the "Highest Climber" designation for week 18!


After 2 weeks as a Bullet, "Here's Your Revolution" entered the singles chart at # 17
Debut as a "Bullet" on the Deutsche Alternative Charts - Week 15 April 2004





Deutsche Alternative Charts top picks for 2003 - Cyberlab v4.0 occupies the 29th spot on the Top 50 albums of 2003. Includes the Neikka RPM single. "One And Only"



Jumping Into Germany!


The April 2004 of extremely popular German music magazine, Orkus - includes a fun Interview with Dominique, and The Gemini Prophecies is part of the new release - CD round-up section...and Here's Your Revolution With Vengeance Mix included on the magazine's attached compilation



NEIKKA RPM - Here's Your Revolution limited EPCD [AM3001DJ] - SOLD OUT!
connexion - the DJ edition" is an innovative release concept to be launched by Alfa Matrix this year. A special appetiser EPCD, specifically formatted for club play, will serve as a pre-release launch for many of the scheduled albums from the label's artists.

These exclusive EPs are devoted to the numerous DJ's who have been supporting Alfa Matrix since its creation. In addition, only 150 numbered copies of these EPs will be sold to hard-core fans of the label via the www.alfa-matrix.com website and through its export-distributor Audioglobe. These retail version copies of the limited series will be presented in a deluxe "playstation box-set" which looks similar to the label's usual limited edition DVD boxes, but in a slightly smaller sized-format. Due to overwhelming interest and rarity, it comes to no surprise that Alfa-Matrix expects these EPs to sell out far ahead of their respective release dates!

To inaugurate this new conceptual DJ series, Alfa Matrix chose what is probably the most famous track from its repertoire: "Here's Your Revolution" by NEIKKA RPM. This song has indeed been featured on at least a dozen different CD compilations and movie soundtracks, and has been on heavy rotation on many DJ's playlists for months now.


NEIKKA RPM

Here's Your Revolution
limited EPCD [AM3001DJ] - 150 copies ONLY!
release date 05th March 2004
It's now time to decide if NEIKKA RPM is your angel or your demon... Ferocious sexy female whispers, dancefloor-crushing beats, unique soundscape textures filled with mysterious complexities & seductive messages from within the shadows' This is Industrial N'Beats rising up from the sonar depths of New York! 12 club-killer remixes that will leave you absolutely breathless! The perfect appetiser for the band's much anticipated debut album, "The Gemini Prophecies" to be released on April 2nd 2004 on Alfa Matrix (pre-sales have started now !!!).
01. Here's Your Revolution (Red Venom)
02. Here's Your Revolution (NEGATIVE FORMAT mix)
03. One And Only (HUMAN DECAY mix)
04. Here's Your Revolution (IMPLANT mix)
05. Here's Your Revolution (macro rework mix by ROTERSAND)
06. Here's Your Revolution (DJ DELOBBO mix)
07. Bound with Sympathy (RAZED IN BLACK mix)
08. Here's Your Revolution (soft molotov mix by BLANK)
09. Here's Your Revolution (DISKONNEKTED extended club mix)
10. Here's Your Revolution (deepspace rescue mix by DUNKELWERK)
11. Here's Your Revolution (ARCHITEC mix)
12. Here's Your Revolution (With Vengeance)
NEIKKA RPM - Here's Your Revolution EPCD

NEIKA RPM - The Gemini Prophecies
-> NEIKKA RPM - The Gemini Prophecies CD
2nd April - AM1034CD
-> NEIKKA RPM - The Gemini Prophecies [limited] 2CD DVD box
2nd April - AM2034DCD
Here's Your Revolution! It's now time to decide if NEIKKA RPM is your angel or your demon... Ferocious sexy female whispers, dancefloor-crushing beats, unique soundscape textures filled with mysterious complexities & seductive messages from within the shadows' This is Industrial N' Beats rising up from the sonar depths of New York! Includes exclusive club-killer remixes by Rotersand, Human Decay and Grendel. Featuring guest vocal performances by Plastic Noise Experience, Nebula-H and Implant. As is tradition with Alfa-Matrix, a 2CD Limited Edition version is also available with exclusive remixes by artists from every corner of the globe; this Limited version also includes an alluring portrait-booklet of Dominique, your guide into the darkness.
CD1
01. Here's Your Revolution (Red Venom) - 02. Bound With Sympathy - 03. I Am Your Girl (Damnation) - 04. I Will Find What You Try To Hide (feat. Claus Kruse of P.N.E.) - 05. Feel Your Soul (Sanctified) - 06. Let Me Destroy You (feat. Deranged Psyche of NEBULA-H) - 07. Seduction - 08. No Mercy - 09. A Strangle Hold (feat. Len Lemeire of IMPLANT) - 10. One And Only - 11. Surrender (feat. Claus Kruse of P.N.E.) - 12. Break Your Heart - 13. Closing In - 14. Twist The Blade (feat. Len Lemeire of IMPLANT) - 15. Here's Your Revolution (With Vengeance) - 16. One And Only (HUMAN DECAY mix) - 17. Bound With Sympathy (GRENDEL mix) - 18. Here's Your Revolution (macro rework mix by ROTERSAND).
NEIKKA RPM - The Gemini Prophecies CD
CD1 + CD2
01. Here Is Your Revolution (deepspace 180924609 cut by DUNKELWERK) - 02. I Am Your Girl (TACTICAL SEKT mix) - 03. Here's Your Revolution (DISKONNEKTED mix) - 04. I Am Your Girl (concubine mix by CESIUM: 137) - 05. Here's Your Revolution (DJ DELOBBO extended mix) - 06. Feel Your Soul (SEIZE mix) - 07. I Am Your Girl (LETHARGY mix) - 08.Not Again (Diabolique) - 09. Bound With Sympathy (MATRIX mix) - 10. Here's Your Revolution (DAVANTAGE mix) - 11. I Am Your Girl (love is blue remix by A.T:F) - 12. Turn Away (infatuation) - 13. Bound With Sympathy (E.R.R.A. mix) - 14. Here's Your Revolution (MORE MACHINE THAN MAN mix).

NEIKKA RPM - The Gemini Prophecies [limited] 2CD DVD box
We will soon start preorders for the following forthcoming releases:

-> NEIKKA RPM The Gemini Prophecies CD
2nd April 2004 - AM1034CD

-> NEIKKA RPM The Gemini Prophecies (ltd) 2CD box
2nd April 2004 - AM2034DCD


46th issue of Side-Line music magazine out in January 2004 feautures this time ICON OF COIL on the cover and includes other interviews with Front 242, Alan Wilder, Karl Bartos, Deine Lakaien, Paul Kendall, Front Line Assembly, KMFDM, Minimal Compact, Plastic Noise Experience, Hocico, Yelworc, Seabound, Tristesse De La Lune, Say Y, Ah Cama-Sotz, Narr!, Lethargy, Tankt, Rotersand, Neikka RPM, Pzycho Bitch, Punch Inc, Holeg & The Spies, Renee Cooper, Grendel, Iris, Thou Shalt Not, Endanger, Fiction 8, Celluloide, Code 64, Declaration, Predella Avant, and many more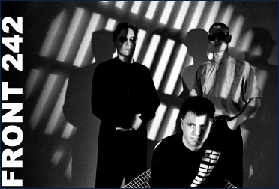 Sounds From The Matrix 001 Here is the final track list of the FREE Alfa-Matrix compilation that will be giving away to the first 500 on-line buyers of the FRONT 242 - Geography [limited] album.
01. MNEMONIC . biographical sketch . 4.47 *
02. AYRIA . horrible dream (PZYCHO BITCH mix) . 5.23 **
03. BRUDERSCHAFT . forever (SERO.OVERDOSE remix) . 6.16 **
04. EPSILON MINUS . forever more (EM acid mix) 4.04 *
05. AIBOFORCEN . testing new waters (acid pain mix) . 5.12 *
06. MALE OR FEMALE . sloblo . 4.28
07. NEIKKA RPM . here's your revolution (with vengeance) . 4.08 *
08. DUNKELWERK . 2hell (hellbreaker mixx) . 3.55 *
09. PLASTIC NOISE EXPERIENCE . maschinen . 3.27
10. GLIS . resolution (SERO.OVERDOSE mix) . 4.48
11. REGENERATOR . organism (tbm/tijuana mix) . 4.36 *
12. NEBULA-H . inhibition (ho2) . 5.22 **
13. SEIZE . unbreakable (broken mix) . 6.23 **
14. IMPLANT . is it fear or is it love (fucking on bass mix) . 5.25 *
15. HUNGRY LUCY . to kill a king . 3.45 *
* previously unreleased track - ** rare track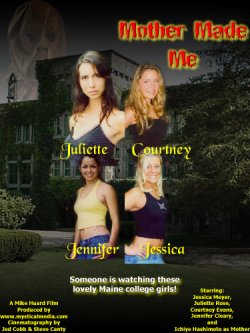 Two of Neikka RPM's most well-known singles, "Here's Your Revolution" and "I Am Your Girl" have both been licensed to appear on the soundtrack for the up coming indie horror film, "Mother Made Me" (Mystical Media)

"Surrender" - Futronik Structures vol 4. (DSBP)
"The DSBP "electro-industrial" compilation series has reached vol. 4! This new comp. includes all new and exclusive, and remixed tracks from... E.S.R., ODIO VITA, UV, RUN LEVEL ZERO, CROC SHOP, SYSTEM SYN (IMPERATIVE REACTION remix), SEVERE ILLUSION,TYPE001,ANDRACULOID,GLIS(DIGITAL FACTOR remix), LIQUEFACTION, DIVERJE (CLARENCE BODDICKER remix), IWR, FREQUENCY CONSTRUCT, RE-AGENT, and NEIKKA RPM! a definite must have for all club d.j's and radio d.j's are gonna go nuts for this one too! all fans of electro-industrial music must check out one of the few real solid compilations of the year!!" DSBP Press Release

OUT NOW! Dominique's interview with the Italian based magazine, :Ritual: Neikka RPM's "I Am Your Girl" is one of the featured tracks on the magazine's attached CD compilation, :Per: Version Vol. 7 - Also features music by Front 242 and Einsturzende Neubauen and many more!

Limited Edition CD of Seize's "The Other Side Of Your Mind" includes the Neikka RPM remix of "100-Years" "The time has come to release SEIZE's 2nd album. "The Other Side Of Your Mind" reveals a much more mature, up-tempo and club orientated sound. Musically rich with lush modern EBM synths, top rate production and Sandrine's soaring vocal talent, SEIZE surely is one of the most promising new discoveries from the UK! French singer Sandrine's unmatched vocals brought comparisons with Massive Attack and Kosheen" - Alfa-Matrix News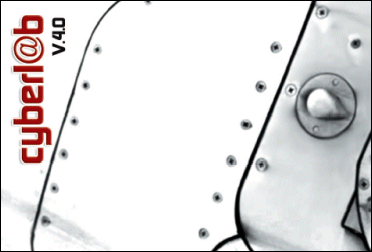 2CD compilation Cyberl@b 4.0 remains at position # 3 on the Deutsche Alternative Charts, (three straight 3 weeks) Look for the Neikka RPM single "One And Only" on this compilation, and #2 on Belgium's Side-Line Charts (7 weeks straight!)

2CD compilation Cyberl@b 4.0 Debut position # 6 on the Deutsche Alternative Charts, THEN quickly rose to position #3 (week Sept 29) Look for the Neikka RPM single "One And Only" on this compilation 2CD compilation Cyberl@b 4.0 track List Announced
(Side-Line/Alfa-Matrix)
Music from FRONT 242, ARMAGEDDON DILDOS, NEUROTICFISH and THE RETROSIC, very exclusive mixes by ANNE CLARK, BRUDERSCHAFT, ASSEMBLAGE 23 and PLASTIC NOISE EXPERIENCE. And of course the new electro/industrial/EBM generation is very well represented as well by acts like INTERLACE, THIS MORN' OMINA, AIBOFORCEN, HEADSCAN, LIGHTS OF EUPHORIA, GLIS, ASLAN FACTION, NEBULA-H, COLONY 5, NAMNAMBULU, EPSILON MINUS, DISKONNEKTED, NEIKKA RPM, SERO.OVERDOSE, STERIL and NEUROACTIVE.

NEIKKA RPM on Ubahn Street vol.1 - Alfa-Matrix Newsletter One of our most in demand releases, Neikka RPM's debut album "The Gemini Prophecies", is now scheduled to arrive in January 2004…trust us, it will be worth the wait! Our New York based newcomer left such a gigantesque impact on the electronic scene with their previous 2 singles that they had asked for additional time to bring you even more twists and surprises, including guest appearances and contributors that will prove be the toppers on an album that is super-charged from start to finish. Having been introduced to the label by NEBULA-H who discovered them, Dom & Rich seem to definitely be one of the most cherished bands of the Alfa Matrix family since they are now receiving the help of label-mates, namely PLASTIC NOISE EXPERIENCE and IMPLANT, in the last production phase of their album. Meanwhile you can discover 2 brand new NEIKKA RPM tracks on the just released Ubahn Street vol.1 compilation. A luxurious digipak release with other modern trip hop / nu-electronic female fronted acts like Frogpad, Lethargy, Socoa, The!She, No Neo, Supatone, Tara King Th., etc.
Huge 5 CD Compilation from A Different Drum! Featuring tracks from all across the Electro Music spectrum - Includes Neikka RPM's "Bound With Sympathy"

RAZED IN BLACK DAMAGED The music for the next RAZED IN BLACK full length "Damaged" is complete and available from Cleopatra Records (USA)! - The album features guest appearances by Inertia, Gosumi (Japan), Spahn Ranch, Soil & Eclipse, Dj MissGuided, and Vicci Neptune. Also includes remixes by: Assemblage 23, Haruhiko Ash/Eve Of Destiny (Japan), Sonic State, Inertia, Cubanate, Soil & Eclipse, Vultures, Dj Sin (Japan), Regenerator, Neikka RPM, as well as an enhanced video filmed live at The Key Club (Hollywood)!
NEWS from the latest Alfa-Matrix Bulletin "The famous Italian magazine :Ritual: made a special article about Alfa Matrix in their current July 2003 n°12 issue including additional interviews with label artists GLIS, NEIKKA RPM, MNEMONIC, MALE OR FEMALE, NEBULA-H and HUNGRY LUCY. You can also find songs from NEIKKA RPM and GLIS on the attached CD"

BLC Productions 2CD compilation "Annihilation & Seduction" featuring "Bound With Sympathy" by Neikka RPM reaches #34 CMJ Charts (week June 13)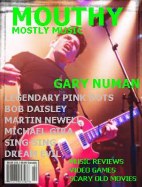 MARCH-APRIL 2003 EXCLUSIVE INTERVIEWS Gary Numan: 80s REVIVAL MY ARSE! Legendary Pink Dots: POMME-FRITTES? MAYONNAISE IS THE BEST DRESSING! FEATURES include
Neikka RPM and many others

SQUARE MATRIX 003 - FEATURING Glis, Plastic Noise Experience, NEIKKA RPM & Regenerator DEBUTS AT # 12- Side-Line Charts ( week April 21, Belgium) AND Continues to Climb Side-Line Charts Breaking Top 10 (Week May 5 - #8)


The new April 2003 issue of Germany's famous music magazine Sonic Seducer features a special article about Alfa Matrix and includes a special bonus CD compilation that includes tracks from HUNGRY LUCY, EPSILON MINUS, NEBULA-H, GLIS, PLASTIC NOISE EXPERIENCE, IMPLANT, MNEMONIC and NEIKKA RPM.

Square Matrix 003 Now Available!!! Neikka RPM already strikes back for a featured spot on Square Matrix 003 (Alfa-Matrix)! This is right on the heels of Neikka RPM's breakthrough appearance on Square Matrix 002, which is still a wickedly hot item (Square Matrix 002 is currently #37 CMJ charts, ed.). Square Matrix 002 delivered "Here's Your Revolution" the first hit single for Neikka RPM abroad and especially in the UK. "Here's Your Revolution" is also to be included on the accompanying CD with April's edition of the famous German magazine, Sonic Seducer. Neikka RPM's lead track on Square Matrix 003 is "I Am Your Girl", a track that is best described as a sultry mix of industro and break beat destruction with Dominique's slinky voice leading you into submission. A definite for the adventurous DJ. Square Matrix 003 also includes the Neikka RPM original cut of "Feel Your Soul", a beat-steady track to spellbind the club masses.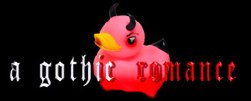 Neikka RPM music will to be featured in the upcoming goth unromantic comedy movie, "A Gothic Romance". STAY TUNED FOR DETAILS!

UBAHN STREET Series (vol.1- feb 2003/ vol.2 - oct 2003) is an international collection dedicated to original & attractive bands, remarkable voices, in varied styles, electronics, pop, nu-jazz… & playing the most amazing songs with From the French based, Ubahn Records



BLC Productions are to release the 2CD compilation "Annihilation & Seduction" merging the divergent alternative styles, including industrial / ebm, synthpop, hard alternative and German industrial metal. Contributing labels include Strangeways Media, DSBP Records, Cohaagen Productions, Eclipse Records, Trisol Music Group GmbH and Alfa-Matrix. Among the artists featured on the discs will be Abney Park, Attic Base, Anorkia, Absurd Minds, Battery Cage, Controlled Bleeding, Chaotica, The Dust of Basement, Diverje, Disarray, Frequency Construct, Ganymede, The Geminus Sect, Haven Sole, Infekktion, Idiot Stare, Kill Switch ... Klick, Moon Rock, MAchinist Noise Assault, Mind Confusion, Megaherz, Neikka RPM, Patenbrigade: Wolff, Radius Desire, Run Level Zero, S.E.M;I, Side 3, Steril, Three Sixes, and Unit:187. Copies of the new horror comic, "Zombie Commandos from Hell" created by Stephane Dumais, will be distributed with the first 100 copies sold


"Second CD of the package opens up with Neikka RPM's 'Here's Your Revolution', which is probably my favourite track here. It's got a good old walloping, vintage Front 242 beat to it, over which deep, dark, electronic burbles appear like gas bubbling up through mud. A female voice - itself an unusual element in a genre which often seems to be almost exclusively a boys' thing - alternately sings a a lilting vocal line and whispers strange somethings in our ears. Cool stuff, and much more distinctive than a lot of the music in this area." ~reviewed by Uncle Nemesis STARVOX


GLIS has completed the new album "Balance" Includes Guest Vocals Appearance by Dominique of Neikka RPM on the single, "Hate You"


Neikka RPM Remixes Hungry Lucy "Glo continues the Hungry Lucy tradition of mellow grooves, catchy melodies and Christa Belle's enchanting vocals. This album branches out a little further though, into blues & jazz in "Storm" and "Open Window", celtic on "In the Circle" and classic torch song on the emotional "Stay". Glo also features a second CD containing remixes from Claire Voyant, Aiboforcen, bloodWIRE, ThouShaltNot, trigger10d, Chandeen, Dreamside, Neikka RPM and Kew." - Hungry Lucy Website Hungry Lucy's second CD (a 2CD set) "Glo" is completed and will be released Jan. 28th

Venusa XX Release Party Dates

Jan 29th 2003 | BOWLING GREEN/OHIO - Uptown (USA)
featuring DJ Darks Choir, DJ Cybernetica, DJ Pleasure Kitten, DJ Gothfather.

Jan 31st 2003 | NEW YORK CITY - Funhouse (USA)
Featuring DJ Rexx Arkana.

Feb 01st 2003 | ATLANTA - The Chamber/Secret Room (USA)
Featuring DJ's Fermi & Vixen.

Feb 07th 2003 | TORONTO - Savage Garden (CANADA). Featuring Dj Human Clone, special guest Jennifer Parkin (EPSILON MINUS)

Feb 08th 2003 | NEW YORK CITY - Albion-Batcave @ Downtime (USA)
Featuring DJ's HELLRAVER, Gyn, & Rob Xian. S

Feb 14th 2003 | ANTWERPEN - Den Aalmoezenier (BELGIUM)
Valentine's day party, featuring DJ Eve & Geist.

Feb 15th 2003 | AMSTERDAM - Korsakoff (NETHERLANDS)
Featuring DJ Myrtho.

Feb 25th 2003 | SAN FRANCISCO - NatioN (USA)
Featuring DJ Nako, DJ UltraViolet, DJ Jezebella & DJ Mon Amie (KALX)


"Here's Your Revolution" - featured on Square Matrix 002 (Alfa-Matrix, Belgium) Square Matrix 002 Debut at #14 on the Deutsche Alternative Charts (Oct 14)



"Turn Away" - Best of Gothic Radio Compilation Vol. 1 (Dark Future Music, Hollywood) Available everywhere! Sam Goodie, Tower Records, Hot Topic, etc.


Here's Your Revolution - Featured on Cryonica Tanz Vol. 2 Double CD Compilation (Cryonica, UK) with Cubanate, Razed In Black, Aiboforcen, and many more


Square Matrix 002 Now Available!!! Our next label release will be the Square Matrix 002 featuring 4-track singles by the 4 following label artists: Nebula-H, Neikka RPM (our new promising signing from New York!! The ultimate mixture of 242 (anno 2002) meets a big-beated Starseeds), Implant & Mnemonic. This blue version of our split-album series will also be available in a limited edition with a bonus 8-track mini-CD and another little surprises... More details soon!! - Alfa-Matrix Newsletter August

After the astounding and still growing success of the first edition of our split single series, "Square Matrix 001" (that broke the CMJ - RPM charts top 40!!), our second blue edition is ready featuring each time 4 tracks by the new-H body music revelation NEBULA-H (including guest vocals by Dirk Ivens & a collaboration with Aiboforcen), by our New-York based indutrial'n beat discovery NEIKKA RPM (with remixes by Razed In Black, Negative Format and Terrorfakt!), by our mechanical ambient noise alchemists MNEMONIC who will leave breathless all Haujobb fans (including a lush Neon Electronics mix!), and last but not least by Belgium's most praised high-tech goa trance duo IMPLANT who return with terrific danceable new material. The limited edition includes a luxury Alfa Matrix stainless steel key holder and a 8-track bonus-CD including remixes by Mlada Fronta, Interlace, Neuro D, Implant or yet DJ Hellraver.


Best of Gothic Radio Vol. 1 (Dark Future Music, Hollywood Ca)
"Best of Gothic Radio Vol. 1" is a new compilation scheduled to be released on September 10th. It will be available in Hot Topic, Sam Goody, Tower, Wherehouse and other record stores near you! Included in this project are The Aversion, Collide, Neikka RPM, SPF-1000, Grigori 3, Die My Darling, This Morn'Omina, Element, Wench, Anathema Device, Ego Likeness, Christopher and Mindless Faith.

Alfa Matrix shall release round November 2002, the second volume of the "Venusa XX" double-CD compilation project - an electronica collection of femina vox (see detail). This new volume will feature round 30 female-fronted bands (final track list still tbc) like Theatre Of Tragedy, Chandeen, Lunascape (ex-Hooverphonic), Client, Bel Canto, Male Or Female (Front 242 project), Astralasia, Aiboforcen, L'Ame Immortelle, Frogpad, Epsilon Minus, Regenerator, Magenta, System 22, Hungry Lucy, Pzycho Bitch, Implant, Nebula-H, Neikka RPM, Massiv In Mensch, Plastic Noise Experience, Mnemonic, etc. A great majority of artists will appear with previously unreleased mixes/songs.


NEWS FROM EURO-ROCK 2002 [05 August 2002] Exclusive: Front 242 plays 3 M.or.F tracks and a Soft Cell cover at Euro-Rock It was a feast for the ear for many Front 242 fans yesterday evening in Lommel (BE) when Front 242 played 3 brand new Male Or Female songs and a cover at the 5th edition of Euro-Rock. The 3 Male Or Female tracks played were "And failed destruction", "Louder than silence" and "Amplifier". As a surprise Front 242 also played a cover of Soft Cell's "Tainted love". Male Or Female will see a double release in September / October with a full CD and EP coming out on the Belgian based Alfa Matrix label home to bands such as Implant, Regenerator, PNE (Plastic Noise Experience), Epsilon Minus, Mnemonic, Hungry Lucy, Neikka RPM and Nebula-H. " Male Or Female join Alfa Matrix ship We are very happy and honoured to inform you that Daniel B. and Patrick Codenys (Front 242) have chosen Alfa Matrix as label & marketing partner for their new project MALE OR FEMALE. The "Art & Strategy" label-division will be devoted to all the 242-related release projects on our label. The first M.or.F album "...recalled moments" and ep "and failed destruction" will be released round September / October 2002. They will both be available in a digipack format.


New Release From London Based Cryonica Music: August
features NEIKKA RPM. Here's Your Revolution.

Cryonica Tanz v.2 Double CD compilation is finally out! So far, reviews
and DJ responses have been amazing. This double CD features 31
exclusive tracks by some of the world's best Electro-Industrial groups.

Release parties currently scheduled include:-
"07.09.02 - Catalyst, Chicago, IL, USA
"14.09.02 - Club Bazart, Den Haag, Holland
"21.09.02 - Synergy, Dallas, TX, USA
"03.10.02 - Combustion Akcelerator , Onyx, Denver, CO, USA

CRYONICA TANZ v2 - Disc 1
01. MASSIV IN MENSCH . massiv in mensch . 6.02
02. NEBULA-H . twilight zone . 4.05
03. CUBANATE . react to it. 4.19
04. INTERLACE . soul of a new machine (cropped club) . 4.01
05. SEABOUND . smoke (pain remix) . 4.31
06. COLONY 5 . crackhead (remix) . 5.03
07. ABOFORCEN . give me these wings (club mix) 3.30
08. GASR . new society (FLESH FIELD mix) . 5.21
09. INERTIA . bodynoise (club attack mix) 4.27
10. CESIUM:137 . regrets (closure mix) remixed by simulator . 4.17
11. CRUCIFORM INJECTION .masticating swarm . 4.38
12. THE NINE . control (remix) 3.32
13. RAZED IN BLACK . share this poison (radio) 5.22
14. IMPLANT . breezer . 4.56
15. V2A . rythmus (death machine mix) . 4.44
16. SOLITARY EXPERIMENTS . god, where are you (tanz der holle mix) 4.36

Cryonica Tanz v2 - Disc 2
01. NEIKKA RPM. heres your revolution. 3.52
02. RAILGUN . scarab . 5.53
03. THE RETROSIC . ground zero . 4.53
04. ESR . final rebellion (insurrectional mix) . 5.49
05. HEADSCAN . components (aekt remix) . 5.08
06. KONTINUUM . I believe (radio edit) . 5.02
07. EPSILON MINUS . antigravity (IMPLANT mix) . 5.15
08. AGHAST VIEW . copperhead (radio edit) . 4.15
09. IDIOT STARE . ghost . 4.11
10. THE GALAN PIXS . acid anger again (c-base mix) 4.26
11. TONE GENERATION . arms . 5.09
12. EMERGENZ feat. MELOTRON . vergessen ist shne 3.21
13. FICTION 8 . sister illusion (remix) 5.40
14. STROMKERN . terrorist (epsilon minus mix) . 3.44
15. VOID CONSTRUCT . disconnected (subliminal mix) . 5.01



SQUARE MATRIX 001 (Alfa-Matrix)
"Lobotomie Matricielle" by AÏBOFORCEN
featuring Dominique as guest vocalist

NOW AVAILABLE "Square Matrix 001" FROM ALFA-MATRIX

"[square] = 1. a rectangle with all 4 sides equal. 2. straight forward - direct - with nothing intervening.
With this new "Square Matrix" series, Alfa Matrix launches the "4 in 1" concept, giving the opportunity to electronic music fans to buy 4 singles to the price of 1 CD album. Each featured band delivers on this release new exclusive dancefloor material in preview of their respective forthcoming albums. It is a collection of club hits and exclusive remixes. The best way to discover and enjoy the diversified high-quality music of the Alfa Matrix label artists.

On edition 001, the successful Belgian AÏBOFORCEN return with some forceful new modern techno/EBM tracks announcing a very promising 4th album. The new songs "Testing New Waters" and "Give Me These Wings" also feature Regenerator's Patrice Synthea's on vocals and reveal a very powerful up-beat approach with harsher male backing vocals (check excerpts of the 2 new songs on our website!). Add to this a dancefloor vox mix of their famous "Lobotomie Matricielle" featuring Dominique (from New-York gothtronic act NEIKKA RPM) as guest vocalist; plus cherry on the cake a splendid mix of the title song by Canada's rising duo HEADSCAN. " Alfa-Matrix Newsletter

"Square Matrix 001" CD album
This is a split-single with PLASTIC NOISE EXPERIENCE (aka PNE), AÏBOFORCEN; EPSILON MINUS and HUNGRY LUCY. Strictly limited to 2000 copies this release will NOT go in reprint. Each featured band delivers on this release new exclusive dancefloor oriented material in preview of their respective forthcoming albums. It is a collection of club hits and exclusive remixes. The best way to discover and enjoy the diversified high-quality music of the Alfa Matrix label artists. Remixes have been done by the likes of ANGELS & AGONY, HEADSCAN;
NEIKKA RPM, MASSIV IN MENSCH, PZYCHO BITCH, NO COMMENT and IMPLANT.


ELEKTRAUMA VOL. 6 (Triton Records)
Features the Neikka RPM track "Feel Your Soul"
At the end of May, for the Leipzig festival, German label Triton is releasing the 6th edition of the legendary "Elektrauma" compilation.Hosted on this 2CD low price compilation are This Morn' Omina, Glis, Neikka RPM, Redzone, Distorted Reality, Injury, PNE, Celluloide, Hungry Lucy, Espilon Minus, No Comment, Sub/Zero, Emergenz, Solitary Experiment, Nebula-H, Mnemonic, Yrrwe Zsuzyrrwe, Regenerator, Aïboforcen, Terminal State, Tankt and many others!


Debut Epsilon Minus "The self-titled debut for the Canadian future pop act Epsilon Minus is now available in stock! To be released on May 10th, there's also a limited edition available of the album in respect with the Alfa Matrix tradition. The limited edition includes a bonus-CD on which you will find one non-album track, and a bunch of remixes by the band and various other remixers including Implant, Massiv In Mensch, Glis, Neikka RPM, Gasr and many more. For the complete tracklist, check the website of Alfa Matrix, home to the Toronto-based female fronted duo. " Side Line


CYBERL@B V.3 - - NOW AVAILABLE -
Alfa-Matrix News Update - In the first weeks of 2002, Alfa Matrix will be releasing the much anticipated 3rd volume of the famous Cyberl@b Double-CD compilation. As announced in our prior newsletters, you can expect over 2 hours of dance floor electro-industrial hits including over 50% of previously unreleased tracks or mixes!!! You will discover on this compilation MALE OR FEMALE (the new side-project of FRONT 242 (!!!)), KLOQ (the project of the EMPIRION keyboarder with NITZER EBB's Douglas Mc Carthy on vocals!!!), the amazing come back of The Neon Judgement frontman as NEON ELECTRONICS (with a smashing industrial/goa mix by IMPLANT), the unexpected and striking return of bands like PANIC ON THE TITANIC, NEGATIVE FORMAT or yet the new band of the Belgian Fuze Box Machine's frontman NEBULA H. All Alfa Matrix artists also appear with new tracks or exclusive mixes. The same counts as well for special guests like SEABOUND, IMPLANT, FEINDFLUG or yet BEBORN BETON who offer exclusive material. We also wanted to catch your attention on very promising newcomers: NEBULA H (Belgian techno body music), EPSILON MINUS or yet NEIKKA RPM (hailing from New York). Add to this club hits by acts like THE YOUNG GODS, HAUJOBB, JUNO REACTOR, :WUMPSCUT:, ICON OF COIL, RAZED IN BLACK, FLESH FIELD, MASTERTUNE, ABSURD MINDS, ULTRAVIOLENCE, L'AME IMMORTELLE, NO COMMENT, ASSEMBLAGE 23 and INERTIA.

alfa club matrix edition 001

This Promotional Compilation Includes two additional Neikka RPM Tracks
(Let Me Destroy You & No Mercy)
In Support Of The CyberL@b v.3.0 World Release Party Tour

"Some very exclusive copies of the non-official promo compilation "alfa club matrix 001", featuring some unreleased material by the Alfa Matrix artists plus a sonic preview of the year 2002 for the label and its new signings, will be distributed during give away actions in the forthcoming issues of the following European magazines: Side-Line, Orkus, Sonic Seducer and Elegy. Be sure to get hold of one of these as they will not be available commercially! Other ways to get hold of one of these gems is attending one of the many releaseparties for the "Cyberlab v3.0" compilation across the world. Here's a list of those still to come.
First confirmed release party dates are as follows:
Sat. 02.02.2002 . Velvet Underground . TORONTO (CANADA)
Sat. 09.02.2002 . Kaue (darkpark - NightVisionZone) . GELSENKIRCHEN (GERMANY) -
Sat. 09.02.2002 . Markthalle (return of the living dead) . HAMBURG (GERMANY)
Wed 13.02.2002 . Dark Sun . ATHENS (GREECE)
Fri. 15.02.2002 . Ekko (cyberia - cybergothic dancenight) . UTRECHT (NETHERLANDS) -
Sat. 16.02.2002 . Slimelight . LONDON (UK)
Sat 09.03.2002 . Vampyria Club . REGGIO EMILIA (ITALY)

Other dates will soon be confirmed for the following clubs:
Velvet Underground . TORONTO . (CANADA)
Manray . BOSTON . (USA)
Downtime . NEW YORK . (USA)" Alfa-Matrix


- NOW AVAILABLE -
"Comes next on 23rd November, the 5th album ("War") by the Californian duo REGENERATOR who boosted their dark synth pop tunes and made them very club-compatible! You will soon all rush onto the dancefloor to dance to their new smashers like "Shores Of Forever" or yet "War". A beautiful album embodying male/female duality at its best. This Good/Evil struggle release will also be available as a limited Double CD edition including remixes by bands like Aïboforcen, Technoir, Neikka RPM, Distorted Reality, Good Courage, The Dust Of Basement" - Alfa-Matrix Newsletter

War 2CD DVD-BOX
"integral remixes and versions of the songs by Aiboforcen, The Dust Of Basement, Neikka RPM, Technoir, Mach and Distorted Reality! GREAT remixes that really add to the songs.. as important as the album!" - Storming The New Releases Of The Alien Foe

April 2002



Epsilon Minus - remixed by various artists including:

Aiboforcen: Though
Angels & Agony: Freedom
GASR: Faceless Whispers
Glis: Through
Implant: Through
Massiv In Mensch: Power Down
Neikka RPM: Nothing Is Indestructible
Stromkern: Freedom



March 2002



"something really worthy of a listen, a review and for our readers, a buy. " - Starvox


Exclusive Elektrauma vol.6 compilation out in May

Triton will release the 6th volume of the famous Elektrauma compilation in the first week of May 2002. Hosted on this 2CD low price compilation are This Morn' Omina, Glis, Neikka RPM, Redzone, Distorted Reality, Injury, PNE, Celluloide, Hungry Lucy, Espilon Minus, No Comment, Sub/Zero, Emergenz, Solitary Experiment, Nebula-H, Mnemonic, Yrrwe Zsuzyrrwe, Regenerator, Aïboforcen, Terminal State, Tankt and many others!

"I am Your Girl" included on the 3/19 Dreamhouse Radio Show, Athens, Greece





February 2002


"While AÏBOFORCEN continue receiving raving reviews worldwide, Benoît has been working on their new single "Give Me Wings" that will reveal the first tracks off their next album entitled "Kafarnaüm". We are still hoping for a Spring release for this single, while the New-York based duo NEIKKA RPM are busy working on a special version of Lobotomie Matricielle" - Alfa-Matrix Newsletter





January 2002


Neikka RPM - Featured Artist in the Loop Dark Wave Music Zine Issue 48



"No Mercy" Included on the Belgian Radio Station's Jan. 21th Playlist and "I Am Your Girl" Included on the Belgian Radio Station's Dec. 11th Playlist




December 2001


- Neikka RPM Interview Issue No. 37





Gothic Radio

"I Will Find What You Try To Hide"
Added to the following programs:
Dark Entries
Ethreal
New Acts







November 2001


Neikka RPM's Feme Frequencie project continues to add tracks to their Film/TV music publishing catalog



September 2001


Signed 14 Song Deal with Blue Dolphin Music (Publisher / TV-Film Music Supervision Co.)
as a new collaboration studio project known as Femme Frequencie







July 2001


Signed three song Publishing deal with Creative Music Entertainment (BMI)



March 2001


Co-produced 4 tracks for Takasago Fragrance Co., Japan (nVision)



December 2000


Signed two tracks to Modern Groove Entertainment. Music optioned for an interactive Sony PS2 video game

Signed 12 songs to License Music Co.



July 2000


Signed Collection of Short Length Tracks to Decidedly Superior Music (BMI)

Produced soundtrack for a short film made for Pop.com



May 2000


Signed a 17-song Publishing deal with One Hote Note (BMI) sub-published through BMG Japan, BMG Hong Kong & BMG Netherlands



March 2000


Signed Publishing deal with Decidedly Superior Music (BMI)



: Headlines from the Past :


Co-wrote Produced Soundtrack for the Student Academy Award winning film
Memories of Matthews Place (Alternative Category, 1996)

Produced Soundtracks for two LifeStyles Internet Video Contest Commercials